Every time I walk into
Anthropologie
I contemplate buying these
ceramic berry baskets
, but I always stop myself. Being that they're ceramic, I
know
that my clumsy self would chip or break them and regret having followed through with the purchase.
Enter the always fabulous Target.
Last week when I walked into the Summer outdoor entertaining section of my local Target I spotted these cuties being sold in packs of 2 for $5!!! The two-pack contains one small and one large basket in two gradient shades with the colors blue, red, green and white to choose from. Miss Indecisive here spent a long time debating which colors to pick. The reds and blues are perfect for summer fruits, but I may have to go back for the other colors, too! The great thing about these plastic berry baskets (besides being incredibly affordable) is no more worries about chipping them.
If your heart is still set on a ceramic berry basket, here is another less-expensive option currently on sale for $4.86 a piece at Sur la Table.
If you want to go the more disposable route, you can grab a pack of 6 berry cartons available in pint or half-pint sizes for $2.50 at Bake It Pretty.
Berry baskets need not be limited to holding berries. Think outside of the "basket" when planning your party decor. Use berry baskets for...
or favors.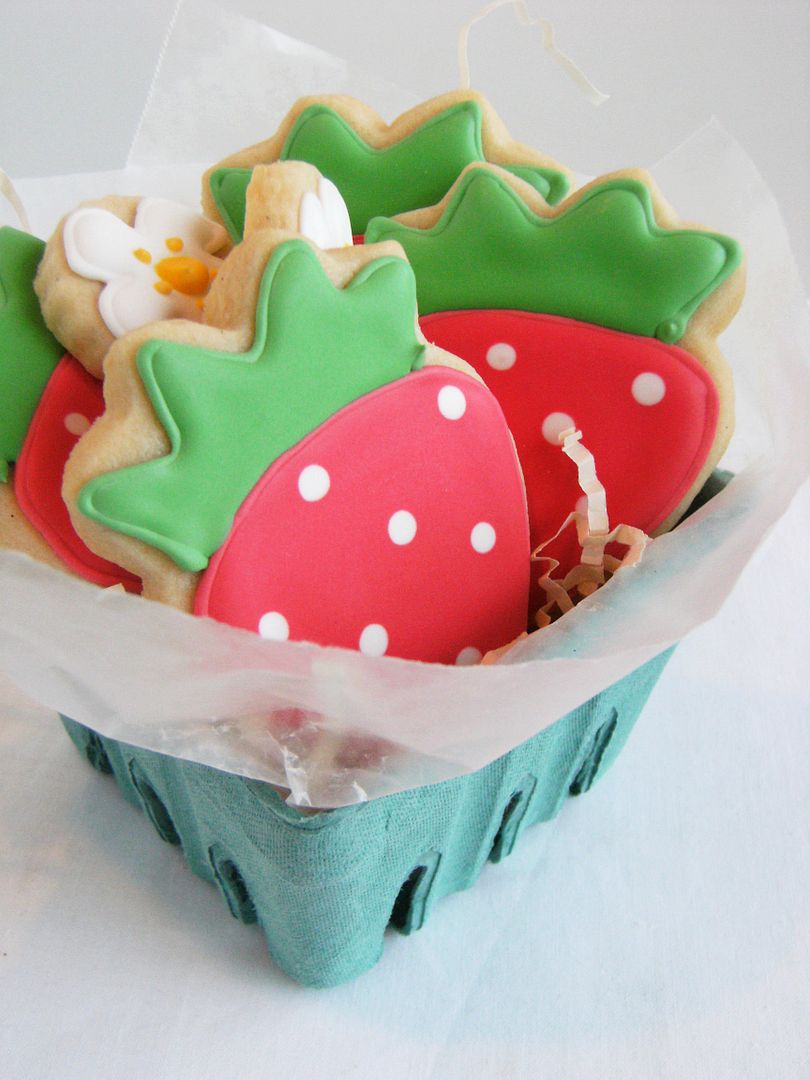 Here's a "berry" cute idea with free downloads from eighteen25.
A perfect gift for teachers at the end of the school year!